Benalmadena is mountainous, very mountainous.
If there is a Scooter that to recommend in this one municipality is without a doubt Scooter BH 1500, and even (only is for sale) BH 1600.
This municipality does not contain many flat spaces, except for if it is crossed in line, where yes BH 1200 or scooter BH 1320 comes or Scooter.
Itself it is going to move inside the Hotel, it does not doubt it, it chooses Scooter BH 1200
If the Hotel is near the beach, and wishes to go further on, then its election will be to rent a Scooter BH 1320.
It always chooses scooters of quality, that responds to the suitable weight, that is also a factor to consider in any election.
Hire Electric Scooter in Torremolinos
Hire Electric Scooter in Fuengirola
Hire Electric Scooter in Marbella
Hire Electric Scooter in Mijas - Costa
Hire Electric Scooter in Malaga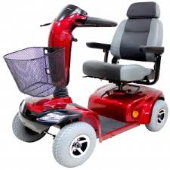 | | |
| --- | --- |
| Prices to hire | |
| 3 Days | 50 € |
| 7 Days | 100 € |
| 15 Days | 200 € |
| 30 Days | 380 € |
| Displacement | € |
| Deposit | 50 € |
| Prices only for reservations for Internet | |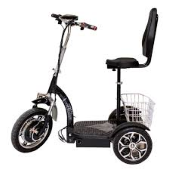 | | |
| --- | --- |
| Prices to hire | |
| Sale only | 799 € |
| 2 years warranty | 799 € |
| Deliviry 24h-72h | 799 € |
| VAT included | 799 € |
| Displacement | € |
| Deposit | 0 € |
| Prices only for reservations for Internet | |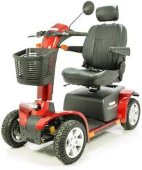 | | |
| --- | --- |
| Prices to hire | |
| Sale only | 3050 € |
| 2 years warranty | 3050 € |
| Deliviry 24h-72h | 3050 € |
| VAT included | 3050 € |
| Displacement | € |
| Deposit | 0 € |
| Prices only for reservations for Internet | |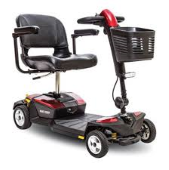 | | |
| --- | --- |
| Prices to hire | |
| Sale only | 1400 € |
| 2 years warranty | 1400 € |
| Deliviry 24h-72h | 1400 € |
| VAT included | 1400 € |
| Displacement | € |
| Deposit | 0 € |
| Prices only for reservations for Internet | |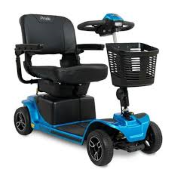 | | |
| --- | --- |
| Prices to hire | |
| Sale only | 1750 € |
| 2 years warranty | 1750 € |
| Deliviry 24h-72h | 1750 € |
| VAT included | 1750 € |
| Displacement | € |
| Deposit | 0 € |
| Prices only for reservations for Internet | |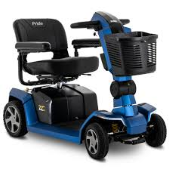 | | |
| --- | --- |
| Prices to hire | |
| Sale only | 2550 € |
| 2 years warranty | 2550 € |
| Deliviry 24h-72h | 2550 € |
| VAT included | 2550 € |
| Displacement | € |
| Deposit | 0 € |
| Prices only for reservations for Internet | |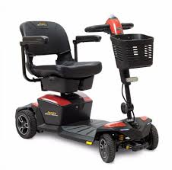 | | |
| --- | --- |
| Prices to hire | |
| Sale only | 1700 € |
| 2 years warranty | 1700 € |
| Deliviry 24h-72h | 1700 € |
| VAT included | 1700 € |
| Displacement | € |
| Deposit | 0 € |
| Prices only for reservations for Internet | |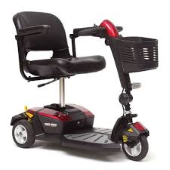 | | |
| --- | --- |
| Prices to hire | |
| Sale only | 1450 € |
| 2 years warranty | 1450 € |
| Deliviry 24h-72h | 1450 € |
| VAT included | 1450 € |
| Displacement | € |
| Deposit | 0 € |
| Prices only for reservations for Internet | |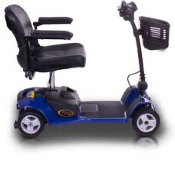 | | |
| --- | --- |
| Prices to hire | |
| Sale only | 1200 € |
| 2 years warranty | 1200 € |
| Deliviry 24h-72h | 1200 € |
| VAT included | 1200 € |
| Displacement | € |
| Deposit | 0 € |
| Prices only for reservations for Internet | |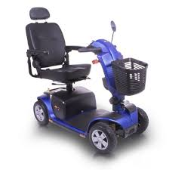 | | |
| --- | --- |
| Prices to hire | |
| Sale only | 2150 € |
| 2 years warranty | 2150 € |
| Deliviry 24h-72h | 2150 € |
| VAT included | 2150 € |
| Displacement | € |
| Deposit | 0 € |
| Prices only for reservations for Internet | |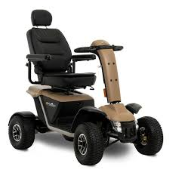 | | |
| --- | --- |
| Prices to hire | |
| Sale only | 4300 € |
| 2 years warranty | 4300 € |
| Deliviry 24h-72h | 4300 € |
| VAT included | 4300 € |
| Displacement | € |
| Deposit | 0 € |
| Prices only for reservations for Internet | |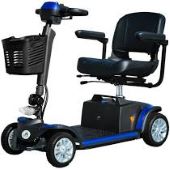 | | |
| --- | --- |
| Prices to hire | |
| Sale only | 1200 € |
| 2 years warranty | 1200 € |
| Deliviry 24h-72h | 1200 € |
| VAT included | 1200 € |
| Displacement | € |
| Deposit | 0 € |
| Prices only for reservations for Internet | |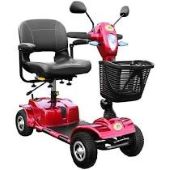 | | |
| --- | --- |
| Prices to hire | |
| Sale only | 1300 € |
| 2 years warranty | 1300 € |
| Deliviry 24h-72h | 1300 € |
| VAT included | 1300 € |
| Displacement | € |
| Deposit | 0 € |
| Prices only for reservations for Internet | |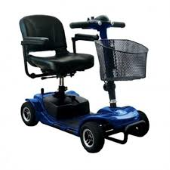 | | |
| --- | --- |
| Prices to hire | |
| Sale only | 1050 € |
| 2 years warranty | 1050 € |
| Deliviry 24h-72h | 1050 € |
| VAT included | 1050 € |
| Displacement | € |
| Deposit | 0 € |
| Prices only for reservations for Internet | |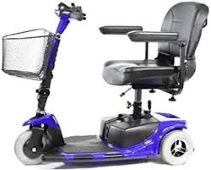 | | |
| --- | --- |
| Prices to hire | |
| Sale only | 1000 € |
| 2 years warranty | 1000 € |
| Deliviry 24h-72h | 1000 € |
| VAT included | 1000 € |
| Displacement | € |
| Deposit | 0 € |
| Prices only for reservations for Internet | |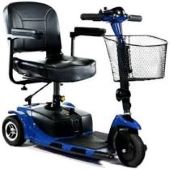 | | |
| --- | --- |
| Prices to hire | |
| Sale only | 1200 € |
| 2 years warranty | 1200 € |
| Deliviry 24h-72h | 1200 € |
| VAT included | 1200 € |
| Displacement | € |
| Deposit | 0 € |
| Prices only for reservations for Internet | |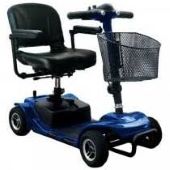 | | |
| --- | --- |
| Prices to hire | |
| Sale only | 1300 € |
| 2 years warranty | 1300 € |
| Deliviry 24h-72h | 1300 € |
| VAT included | 1300 € |
| Displacement | € |
| Deposit | 0 € |
| Prices only for reservations for Internet | |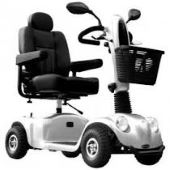 | | |
| --- | --- |
| Prices to hire | |
| Sale only | 1900 € |
| 2 years warranty | 1900 € |
| Deliviry 24h-72h | 1900 € |
| VAT included | 1900 € |
| Displacement | € |
| Deposit | 0 € |
| Prices only for reservations for Internet | |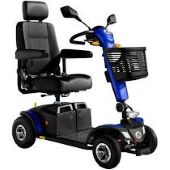 | | |
| --- | --- |
| Prices to hire | |
| Sale only | 1750 € |
| 2 years warranty | 1750 € |
| Deliviry 24h-72h | 1750 € |
| VAT included | 1750 € |
| Displacement | € |
| Deposit | 0 € |
| Prices only for reservations for Internet | |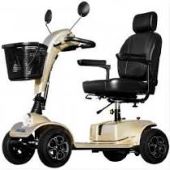 | | |
| --- | --- |
| Prices to hire | |
| Sale only | 1500 € |
| 2 years warranty | 1500 € |
| Deliviry 24h-72h | 1500 € |
| VAT included | 1500 € |
| Displacement | € |
| Deposit | 0 € |
| Prices only for reservations for Internet | |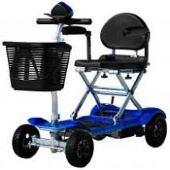 | | |
| --- | --- |
| Prices to hire | |
| Sale only | 1900 € |
| 2 years warranty | 1900 € |
| Deliviry 24h-72h | 1900 € |
| VAT included | 1900 € |
| Displacement | € |
| Deposit | 0 € |
| Prices only for reservations for Internet | |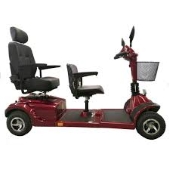 | | |
| --- | --- |
| Prices to hire | |
| Sale only | 2350 € |
| 2 years warranty | 2350 € |
| Deliviry 24h-72h | 2350 € |
| VAT included | 2350 € |
| Displacement | € |
| Deposit | 0 € |
| Prices only for reservations for Internet | |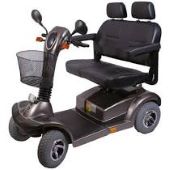 | | |
| --- | --- |
| Prices to hire | |
| Sale only | 2300 € |
| 2 years warranty | 2300 € |
| Deliviry 24h-72h | 2300 € |
| VAT included | 2300 € |
| Displacement | € |
| Deposit | 0 € |
| Prices only for reservations for Internet | |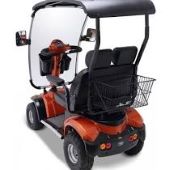 | | |
| --- | --- |
| Prices to hire | |
| Sale only | 3500 € |
| 2 years warranty | 3500 € |
| Deliviry 24h-72h | 3500 € |
| VAT included | 3500 € |
| Displacement | € |
| Deposit | 0 € |
| Prices only for reservations for Internet | |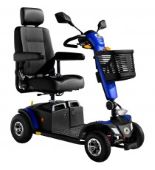 | | |
| --- | --- |
| Prices to hire | |
| Sale only | 3719 € |
| 2 years warranty | 3719 € |
| Deliviry 24h-72h | 3719 € |
| VAT included | 3719 € |
| Displacement | € |
| Deposit | 0 € |
| Prices only for reservations for Internet | |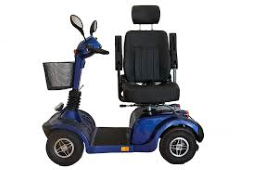 | | |
| --- | --- |
| Prices to hire | |
| Sale only | 1800 € |
| 2 years warranty | 1800 € |
| Deliviry 24h-72h | 1800 € |
| VAT included | 1800 € |
| Displacement | € |
| Deposit | 0 € |
| Prices only for reservations for Internet | |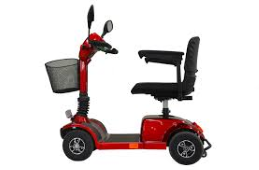 | | |
| --- | --- |
| Prices to hire | |
| Sale only | 1350 € |
| 2 years warranty | 1350 € |
| Deliviry 24h-72h | 1350 € |
| VAT included | 1350 € |
| Displacement | € |
| Deposit | 0 € |
| Prices only for reservations for Internet | |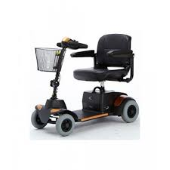 | | |
| --- | --- |
| Prices to hire | |
| Sale only | 1300 € |
| 2 years warranty | 1300 € |
| Deliviry 24h-72h | 1300 € |
| VAT included | 1300 € |
| Displacement | € |
| Deposit | 0 € |
| Prices only for reservations for Internet | |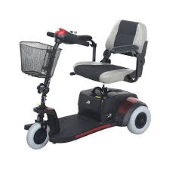 | | |
| --- | --- |
| Prices to hire | |
| Sale only | 1300 € |
| 2 years warranty | 1300 € |
| Deliviry 24h-72h | 1300 € |
| VAT included | 1300 € |
| Displacement | € |
| Deposit | 0 € |
| Prices only for reservations for Internet | |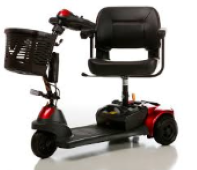 | | |
| --- | --- |
| Prices to hire | |
| Sale only | 1150 € |
| 2 years warranty | 1150 € |
| Deliviry 24h-72h | 1150 € |
| VAT included | 1150 € |
| Displacement | € |
| Deposit | 0 € |
| Prices only for reservations for Internet | |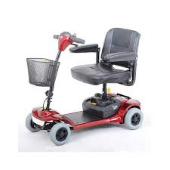 | | |
| --- | --- |
| Prices to hire | |
| Sale only | 1150 € |
| 2 years warranty | 1150 € |
| Deliviry 24h-72h | 1150 € |
| VAT included | 1150 € |
| Displacement | € |
| Deposit | 0 € |
| Prices only for reservations for Internet | |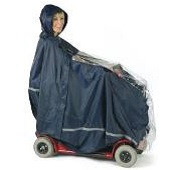 | | |
| --- | --- |
| Prices to hire | |
| 3 Days | 10 € |
| 7 Days | 20 € |
| 15 Days | 30 € |
| 30 Days | 50 € |
| Displacement | € |
| Deposit | 50 € |
| Prices only for reservations for Internet | |
| | |
| --- | --- |
| Prices to hire | |
| 3 Days | 3 € |
| 7 Days | 7 € |
| 15 Days | 15 € |
| 30 Days | 30 € |
| Displacement | € |
| Deposit | 20 € |
| Prices only for reservations for Internet | |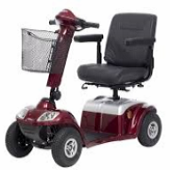 | | |
| --- | --- |
| Prices to hire | |
| 3 Days | 30 € |
| 7 Days | 60 € |
| 15 Days | 120 € |
| 30 Days | 230 € |
| Displacement | € |
| Deposit | 50 € |
| Prices only for reservations for Internet | |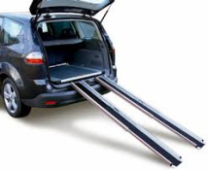 | | |
| --- | --- |
| Prices to hire | |
| 3 Days | 10 € |
| 7 Days | 25 € |
| 15 Days | 40 € |
| 30 Days | 80 € |
| Displacement | € |
| Deposit | 100 € |
| Prices only for reservations for Internet | |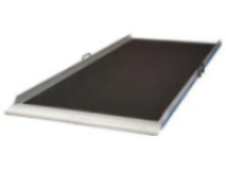 | | |
| --- | --- |
| Prices to hire | |
| 3 Days | 10 € |
| 7 Days | 25 € |
| 15 Days | 40 € |
| 30 Days | 80 € |
| Displacement | € |
| Deposit | 100 € |
| Prices only for reservations for Internet | |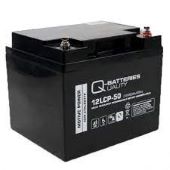 | | |
| --- | --- |
| Prices to hire | |
| Sale only | 191 € |
| Sale only | 191 € |
| Sale only | 191 € |
| Sale only | 191 € |
| Displacement | € |
| Deposit | 0 € |
| Prices only for reservations for Internet | |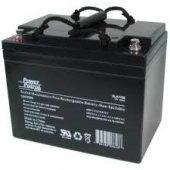 | | |
| --- | --- |
| Prices to hire | |
| Sale only | 116 € |
| Sale only | 116 € |
| Sale only | 116 € |
| Sale only | 116 € |
| Displacement | € |
| Deposit | 0 € |
| Prices only for reservations for Internet | |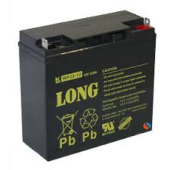 | | |
| --- | --- |
| Prices to hire | |
| Sale only | 116 € |
| Sale only | 116 € |
| Sale only | 116 € |
| Sale only | 116 € |
| Displacement | € |
| Deposit | 0 € |
| Prices only for reservations for Internet | |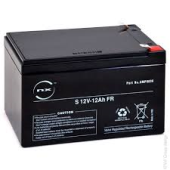 | | |
| --- | --- |
| Prices to hire | |
| Sale only | 55 € |
| Sale only | 55 € |
| Sale only | 55 € |
| Sale only | 55 € |
| Displacement | € |
| Deposit | 0 € |
| Prices only for reservations for Internet | |
> Mobilityscooter Md. S III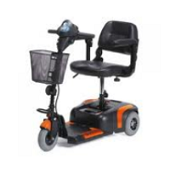 | | |
| --- | --- |
| Prices to hire | |
| 3 Days | 10 € |
| 7 Days | 30 € |
| 15 Days | 60 € |
| 30 Days | 120 € |
| Displacement | € |
| Deposit | 50 € |
| Prices only for reservations for Internet | |
> Mobilityscooter Md. XXL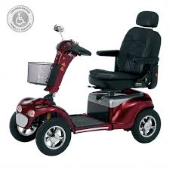 | | |
| --- | --- |
| Prices to hire | |
| 3 Days | 60 € |
| 7 Days | 120 € |
| 15 Days | 220 € |
| 30 Days | 400 € |
| Displacement | € |
| Deposit | 50 € |
| Prices only for reservations for Internet | |
> Mobilityscooter Md. M III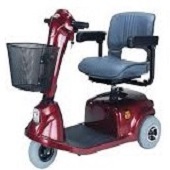 | | |
| --- | --- |
| Prices to hire | |
| 3 Days | 30 € |
| 7 Days | 70 € |
| 15 Days | 150 € |
| 30 Days | 250 € |
| Displacement | € |
| Deposit | 50 € |
| Prices only for reservations for Internet | |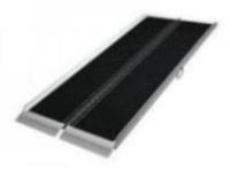 | | |
| --- | --- |
| Prices to hire | |
| 3 Days | 10 € |
| 7 Days | 25 € |
| 15 Days | 40 € |
| 30 Days | 80 € |
| Displacement | € |
| Deposit | 100 € |
| Prices only for reservations for Internet | |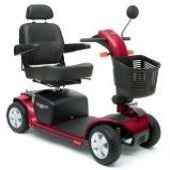 | | |
| --- | --- |
| Prices to hire | |
| 3 Days | 40 € |
| 7 Days | 80 € |
| 15 Days | 160 € |
| 30 Days | 260 € |
| Displacement | € |
| Deposit | 50 € |
| Prices only for reservations for Internet | |
> Mobilityscooter and ramp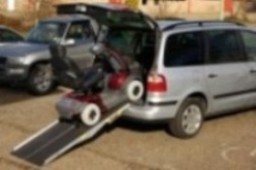 | | |
| --- | --- |
| Prices to hire | |
| 3 Days | 60 € |
| 7 Days | 110 € |
| 15 Days | 200 € |
| 30 Days | 330 € |
| Displacement | € |
| Deposit | 100 € |
| Prices only for reservations for Internet | |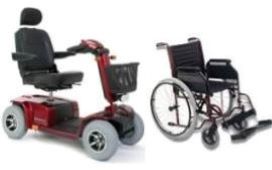 | | |
| --- | --- |
| Prices to hire | |
| 3 Days | 50 € |
| 7 Days | 90 € |
| 15 Days | 170 € |
| 30 Days | 280 € |
| Displacement | € |
| Deposit | 100 € |
| Prices only for reservations for Internet | |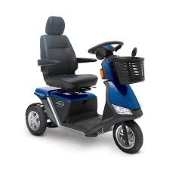 | | |
| --- | --- |
| Prices to hire | |
| Sale only | 3350 € |
| 2 years warranty | 3350 € |
| Deliviry 24h-72h | 3350 € |
| VAT included | 3350 € |
| Displacement | € |
| Deposit | 0 € |
| Prices only for reservations for Internet | |
> Mobilityscooter Md. M T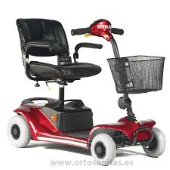 | | |
| --- | --- |
| Prices to hire | |
| 3 Days | 30 € |
| 7 Days | 60 € |
| 15 Days | 120 € |
| 30 Days | 230 € |
| Displacement | € |
| Deposit | 50 € |
| Prices only for reservations for Internet | |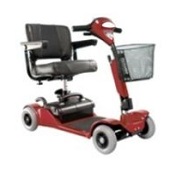 | | |
| --- | --- |
| Prices to hire | |
| 3 Days | 20 € |
| 7 Days | 40 € |
| 15 Days | 80 € |
| 30 Days | 150 € |
| Displacement | € |
| Deposit | 50 € |
| Prices only for reservations for Internet | |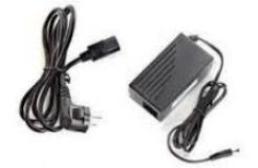 | | |
| --- | --- |
| Prices to hire | |
| 3 Days | 20 € |
| 7 Days | 30 € |
| 15 Days | 50 € |
| 30 Days | 100 € |
| Displacement | € |
| Deposit | 150 € |
| Prices only for reservations for Internet | |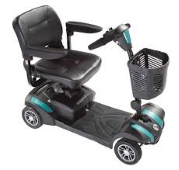 | | |
| --- | --- |
| Prices to hire | |
| Sale only | 2000 € |
| 2 years warranty | 2000 € |
| Deliviry 24h-72h | 2000 € |
| VAT included | 2000 € |
| Displacement | € |
| Deposit | 0 € |
| Prices only for reservations for Internet | |