Marbella is a considered zone flat. Including Puerto Banus, La Milla de Oro, San Pedro Alcantara, Las Lagunas.. every where are flat zone.
About this one place it could think that we would recommend Scooter BH 1200, because when not existing pending one moves perfectly on this one surface.
Nevertheless our recommendation is Scooter BH 1320, for two reasons: Good equal moves that scooter BH 1200, but is faster and has more autonomy, and Marbella is very great.
However, itself it is going to move inside the Hotel, does not doubt it: Scooter BH 1200 And… we would discard Scooter BH 1500? Never…
It could would consider this one Scooter like the All-terrain ones of the Scooter Electrical.
It is very good in autonomy, tractive force, speed, load of heavy people, etc.
Hire Electric Scooter in Torremolinos
Hire Electric Scooter in Fuengirola
Hire Electric Scooter in Marbella
Hire Electric Scooter in Mijas - Costa
Hire Electric Scooter in Malaga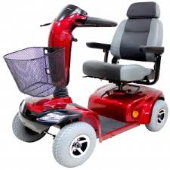 | | |
| --- | --- |
| Prices to hire | |
| 3 Days | 50 € |
| 7 Days | 100 € |
| 15 Days | 200 € |
| 30 Days | 380 € |
| Displacement | 60 € |
| Deposit | 50 € |
| Prices only for reservations for Internet | |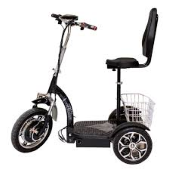 | | |
| --- | --- |
| Prices to hire | |
| Sale only | 799 € |
| 2 years warranty | 799 € |
| Deliviry 24h-72h | 799 € |
| VAT included | 799 € |
| Displacement | 60 € |
| Deposit | 0 € |
| Prices only for reservations for Internet | |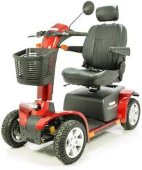 | | |
| --- | --- |
| Prices to hire | |
| Sale only | 3050 € |
| 2 years warranty | 3050 € |
| Deliviry 24h-72h | 3050 € |
| VAT included | 3050 € |
| Displacement | 60 € |
| Deposit | 0 € |
| Prices only for reservations for Internet | |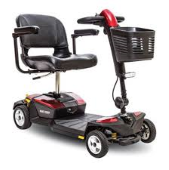 | | |
| --- | --- |
| Prices to hire | |
| Sale only | 1400 € |
| 2 years warranty | 1400 € |
| Deliviry 24h-72h | 1400 € |
| VAT included | 1400 € |
| Displacement | 60 € |
| Deposit | 0 € |
| Prices only for reservations for Internet | |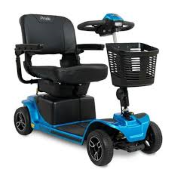 | | |
| --- | --- |
| Prices to hire | |
| Sale only | 1750 € |
| 2 years warranty | 1750 € |
| Deliviry 24h-72h | 1750 € |
| VAT included | 1750 € |
| Displacement | 60 € |
| Deposit | 0 € |
| Prices only for reservations for Internet | |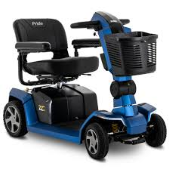 | | |
| --- | --- |
| Prices to hire | |
| Sale only | 2550 € |
| 2 years warranty | 2550 € |
| Deliviry 24h-72h | 2550 € |
| VAT included | 2550 € |
| Displacement | 60 € |
| Deposit | 0 € |
| Prices only for reservations for Internet | |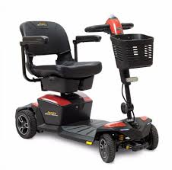 | | |
| --- | --- |
| Prices to hire | |
| Sale only | 1700 € |
| 2 years warranty | 1700 € |
| Deliviry 24h-72h | 1700 € |
| VAT included | 1700 € |
| Displacement | 60 € |
| Deposit | 0 € |
| Prices only for reservations for Internet | |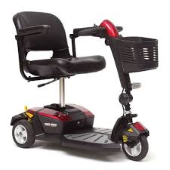 | | |
| --- | --- |
| Prices to hire | |
| Sale only | 1450 € |
| 2 years warranty | 1450 € |
| Deliviry 24h-72h | 1450 € |
| VAT included | 1450 € |
| Displacement | 60 € |
| Deposit | 0 € |
| Prices only for reservations for Internet | |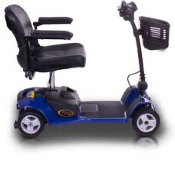 | | |
| --- | --- |
| Prices to hire | |
| Sale only | 1200 € |
| 2 years warranty | 1200 € |
| Deliviry 24h-72h | 1200 € |
| VAT included | 1200 € |
| Displacement | 60 € |
| Deposit | 0 € |
| Prices only for reservations for Internet | |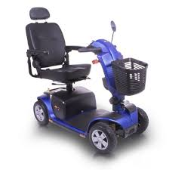 | | |
| --- | --- |
| Prices to hire | |
| Sale only | 2150 € |
| 2 years warranty | 2150 € |
| Deliviry 24h-72h | 2150 € |
| VAT included | 2150 € |
| Displacement | 60 € |
| Deposit | 0 € |
| Prices only for reservations for Internet | |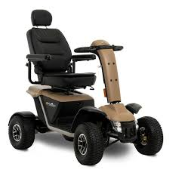 | | |
| --- | --- |
| Prices to hire | |
| Sale only | 4300 € |
| 2 years warranty | 4300 € |
| Deliviry 24h-72h | 4300 € |
| VAT included | 4300 € |
| Displacement | 60 € |
| Deposit | 0 € |
| Prices only for reservations for Internet | |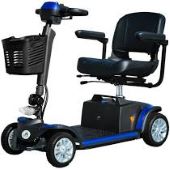 | | |
| --- | --- |
| Prices to hire | |
| Sale only | 1200 € |
| 2 years warranty | 1200 € |
| Deliviry 24h-72h | 1200 € |
| VAT included | 1200 € |
| Displacement | 60 € |
| Deposit | 0 € |
| Prices only for reservations for Internet | |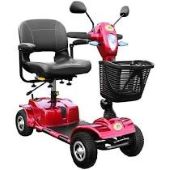 | | |
| --- | --- |
| Prices to hire | |
| Sale only | 1300 € |
| 2 years warranty | 1300 € |
| Deliviry 24h-72h | 1300 € |
| VAT included | 1300 € |
| Displacement | 60 € |
| Deposit | 0 € |
| Prices only for reservations for Internet | |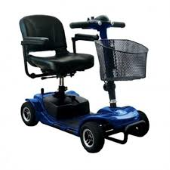 | | |
| --- | --- |
| Prices to hire | |
| Sale only | 1050 € |
| 2 years warranty | 1050 € |
| Deliviry 24h-72h | 1050 € |
| VAT included | 1050 € |
| Displacement | 60 € |
| Deposit | 0 € |
| Prices only for reservations for Internet | |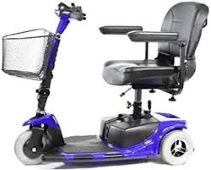 | | |
| --- | --- |
| Prices to hire | |
| Sale only | 1000 € |
| 2 years warranty | 1000 € |
| Deliviry 24h-72h | 1000 € |
| VAT included | 1000 € |
| Displacement | 60 € |
| Deposit | 0 € |
| Prices only for reservations for Internet | |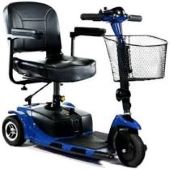 | | |
| --- | --- |
| Prices to hire | |
| Sale only | 1200 € |
| 2 years warranty | 1200 € |
| Deliviry 24h-72h | 1200 € |
| VAT included | 1200 € |
| Displacement | 60 € |
| Deposit | 0 € |
| Prices only for reservations for Internet | |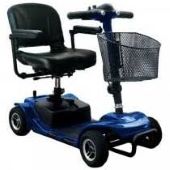 | | |
| --- | --- |
| Prices to hire | |
| Sale only | 1300 € |
| 2 years warranty | 1300 € |
| Deliviry 24h-72h | 1300 € |
| VAT included | 1300 € |
| Displacement | 60 € |
| Deposit | 0 € |
| Prices only for reservations for Internet | |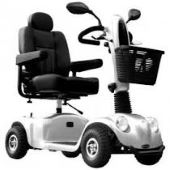 | | |
| --- | --- |
| Prices to hire | |
| Sale only | 1900 € |
| 2 years warranty | 1900 € |
| Deliviry 24h-72h | 1900 € |
| VAT included | 1900 € |
| Displacement | 60 € |
| Deposit | 0 € |
| Prices only for reservations for Internet | |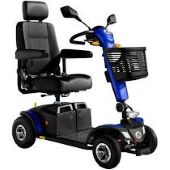 | | |
| --- | --- |
| Prices to hire | |
| Sale only | 1750 € |
| 2 years warranty | 1750 € |
| Deliviry 24h-72h | 1750 € |
| VAT included | 1750 € |
| Displacement | 60 € |
| Deposit | 0 € |
| Prices only for reservations for Internet | |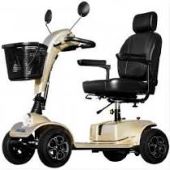 | | |
| --- | --- |
| Prices to hire | |
| Sale only | 1500 € |
| 2 years warranty | 1500 € |
| Deliviry 24h-72h | 1500 € |
| VAT included | 1500 € |
| Displacement | 60 € |
| Deposit | 0 € |
| Prices only for reservations for Internet | |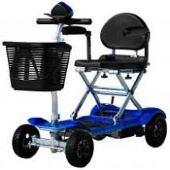 | | |
| --- | --- |
| Prices to hire | |
| Sale only | 1900 € |
| 2 years warranty | 1900 € |
| Deliviry 24h-72h | 1900 € |
| VAT included | 1900 € |
| Displacement | 60 € |
| Deposit | 0 € |
| Prices only for reservations for Internet | |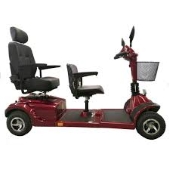 | | |
| --- | --- |
| Prices to hire | |
| Sale only | 2350 € |
| 2 years warranty | 2350 € |
| Deliviry 24h-72h | 2350 € |
| VAT included | 2350 € |
| Displacement | 60 € |
| Deposit | 0 € |
| Prices only for reservations for Internet | |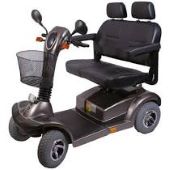 | | |
| --- | --- |
| Prices to hire | |
| Sale only | 2300 € |
| 2 years warranty | 2300 € |
| Deliviry 24h-72h | 2300 € |
| VAT included | 2300 € |
| Displacement | 60 € |
| Deposit | 0 € |
| Prices only for reservations for Internet | |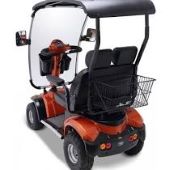 | | |
| --- | --- |
| Prices to hire | |
| Sale only | 3500 € |
| 2 years warranty | 3500 € |
| Deliviry 24h-72h | 3500 € |
| VAT included | 3500 € |
| Displacement | 60 € |
| Deposit | 0 € |
| Prices only for reservations for Internet | |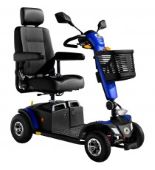 | | |
| --- | --- |
| Prices to hire | |
| Sale only | 3719 € |
| 2 years warranty | 3719 € |
| Deliviry 24h-72h | 3719 € |
| VAT included | 3719 € |
| Displacement | 60 € |
| Deposit | 0 € |
| Prices only for reservations for Internet | |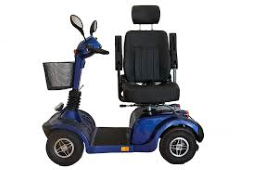 | | |
| --- | --- |
| Prices to hire | |
| Sale only | 1800 € |
| 2 years warranty | 1800 € |
| Deliviry 24h-72h | 1800 € |
| VAT included | 1800 € |
| Displacement | 60 € |
| Deposit | 0 € |
| Prices only for reservations for Internet | |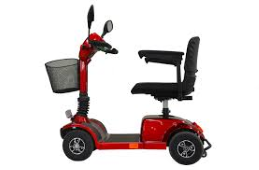 | | |
| --- | --- |
| Prices to hire | |
| Sale only | 1350 € |
| 2 years warranty | 1350 € |
| Deliviry 24h-72h | 1350 € |
| VAT included | 1350 € |
| Displacement | 60 € |
| Deposit | 0 € |
| Prices only for reservations for Internet | |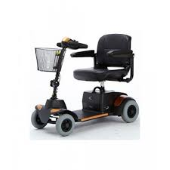 | | |
| --- | --- |
| Prices to hire | |
| Sale only | 1300 € |
| 2 years warranty | 1300 € |
| Deliviry 24h-72h | 1300 € |
| VAT included | 1300 € |
| Displacement | 60 € |
| Deposit | 0 € |
| Prices only for reservations for Internet | |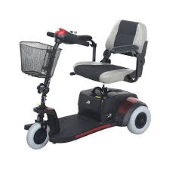 | | |
| --- | --- |
| Prices to hire | |
| Sale only | 1300 € |
| 2 years warranty | 1300 € |
| Deliviry 24h-72h | 1300 € |
| VAT included | 1300 € |
| Displacement | 60 € |
| Deposit | 0 € |
| Prices only for reservations for Internet | |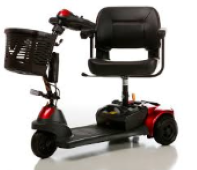 | | |
| --- | --- |
| Prices to hire | |
| Sale only | 1150 € |
| 2 years warranty | 1150 € |
| Deliviry 24h-72h | 1150 € |
| VAT included | 1150 € |
| Displacement | 60 € |
| Deposit | 0 € |
| Prices only for reservations for Internet | |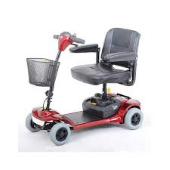 | | |
| --- | --- |
| Prices to hire | |
| Sale only | 1150 € |
| 2 years warranty | 1150 € |
| Deliviry 24h-72h | 1150 € |
| VAT included | 1150 € |
| Displacement | 60 € |
| Deposit | 0 € |
| Prices only for reservations for Internet | |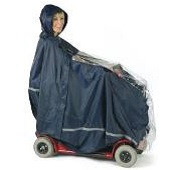 | | |
| --- | --- |
| Prices to hire | |
| 3 Days | 10 € |
| 7 Days | 20 € |
| 15 Days | 30 € |
| 30 Days | 50 € |
| Displacement | 60 € |
| Deposit | 50 € |
| Prices only for reservations for Internet | |
| | |
| --- | --- |
| Prices to hire | |
| 3 Days | 3 € |
| 7 Days | 7 € |
| 15 Days | 15 € |
| 30 Days | 30 € |
| Displacement | 60 € |
| Deposit | 20 € |
| Prices only for reservations for Internet | |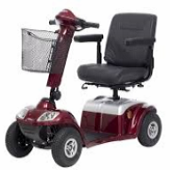 | | |
| --- | --- |
| Prices to hire | |
| 3 Days | 30 € |
| 7 Days | 60 € |
| 15 Days | 120 € |
| 30 Days | 230 € |
| Displacement | 60 € |
| Deposit | 50 € |
| Prices only for reservations for Internet | |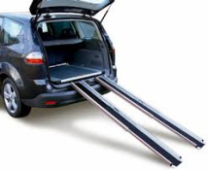 | | |
| --- | --- |
| Prices to hire | |
| 3 Days | 10 € |
| 7 Days | 25 € |
| 15 Days | 40 € |
| 30 Days | 80 € |
| Displacement | 60 € |
| Deposit | 100 € |
| Prices only for reservations for Internet | |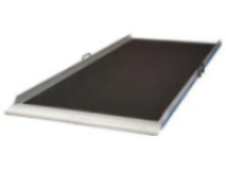 | | |
| --- | --- |
| Prices to hire | |
| 3 Days | 10 € |
| 7 Days | 25 € |
| 15 Days | 40 € |
| 30 Days | 80 € |
| Displacement | 60 € |
| Deposit | 100 € |
| Prices only for reservations for Internet | |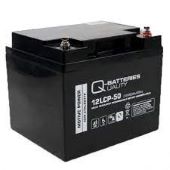 | | |
| --- | --- |
| Prices to hire | |
| Sale only | 191 € |
| Sale only | 191 € |
| Sale only | 191 € |
| Sale only | 191 € |
| Displacement | 60 € |
| Deposit | 0 € |
| Prices only for reservations for Internet | |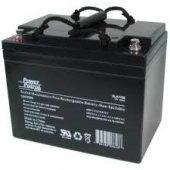 | | |
| --- | --- |
| Prices to hire | |
| Sale only | 116 € |
| Sale only | 116 € |
| Sale only | 116 € |
| Sale only | 116 € |
| Displacement | 60 € |
| Deposit | 0 € |
| Prices only for reservations for Internet | |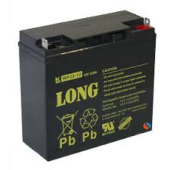 | | |
| --- | --- |
| Prices to hire | |
| Sale only | 116 € |
| Sale only | 116 € |
| Sale only | 116 € |
| Sale only | 116 € |
| Displacement | 60 € |
| Deposit | 0 € |
| Prices only for reservations for Internet | |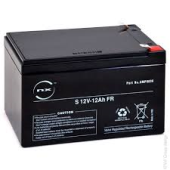 | | |
| --- | --- |
| Prices to hire | |
| Sale only | 55 € |
| Sale only | 55 € |
| Sale only | 55 € |
| Sale only | 55 € |
| Displacement | 60 € |
| Deposit | 0 € |
| Prices only for reservations for Internet | |
> Mobilityscooter Md. S III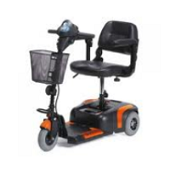 | | |
| --- | --- |
| Prices to hire | |
| 3 Days | 10 € |
| 7 Days | 30 € |
| 15 Days | 60 € |
| 30 Days | 120 € |
| Displacement | 60 € |
| Deposit | 50 € |
| Prices only for reservations for Internet | |
> Mobilityscooter Md. XXL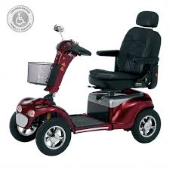 | | |
| --- | --- |
| Prices to hire | |
| 3 Days | 60 € |
| 7 Days | 120 € |
| 15 Days | 220 € |
| 30 Days | 400 € |
| Displacement | 60 € |
| Deposit | 50 € |
| Prices only for reservations for Internet | |
> Mobilityscooter Md. M III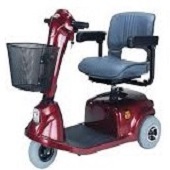 | | |
| --- | --- |
| Prices to hire | |
| 3 Days | 30 € |
| 7 Days | 70 € |
| 15 Days | 150 € |
| 30 Days | 250 € |
| Displacement | 60 € |
| Deposit | 50 € |
| Prices only for reservations for Internet | |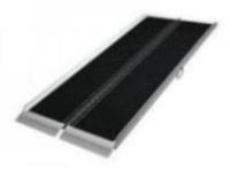 | | |
| --- | --- |
| Prices to hire | |
| 3 Days | 10 € |
| 7 Days | 25 € |
| 15 Days | 40 € |
| 30 Days | 80 € |
| Displacement | 60 € |
| Deposit | 100 € |
| Prices only for reservations for Internet | |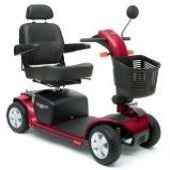 | | |
| --- | --- |
| Prices to hire | |
| 3 Days | 40 € |
| 7 Days | 80 € |
| 15 Days | 160 € |
| 30 Days | 260 € |
| Displacement | 60 € |
| Deposit | 50 € |
| Prices only for reservations for Internet | |
> Mobilityscooter and ramp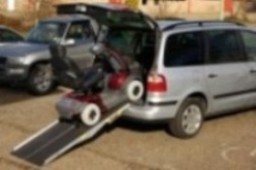 | | |
| --- | --- |
| Prices to hire | |
| 3 Days | 60 € |
| 7 Days | 110 € |
| 15 Days | 200 € |
| 30 Days | 330 € |
| Displacement | 60 € |
| Deposit | 100 € |
| Prices only for reservations for Internet | |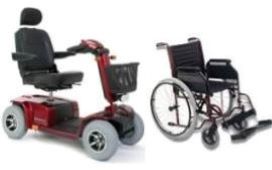 | | |
| --- | --- |
| Prices to hire | |
| 3 Days | 50 € |
| 7 Days | 90 € |
| 15 Days | 170 € |
| 30 Days | 280 € |
| Displacement | 60 € |
| Deposit | 100 € |
| Prices only for reservations for Internet | |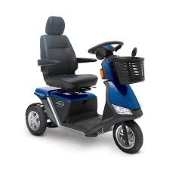 | | |
| --- | --- |
| Prices to hire | |
| Sale only | 3350 € |
| 2 years warranty | 3350 € |
| Deliviry 24h-72h | 3350 € |
| VAT included | 3350 € |
| Displacement | 60 € |
| Deposit | 0 € |
| Prices only for reservations for Internet | |
> Mobilityscooter Md. M T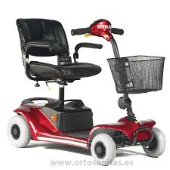 | | |
| --- | --- |
| Prices to hire | |
| 3 Days | 30 € |
| 7 Days | 60 € |
| 15 Days | 120 € |
| 30 Days | 230 € |
| Displacement | 60 € |
| Deposit | 50 € |
| Prices only for reservations for Internet | |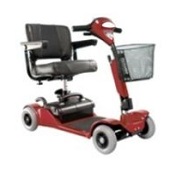 | | |
| --- | --- |
| Prices to hire | |
| 3 Days | 20 € |
| 7 Days | 40 € |
| 15 Days | 80 € |
| 30 Days | 150 € |
| Displacement | 60 € |
| Deposit | 50 € |
| Prices only for reservations for Internet | |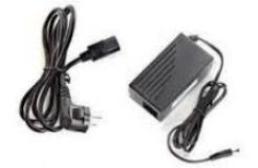 | | |
| --- | --- |
| Prices to hire | |
| 3 Days | 20 € |
| 7 Days | 30 € |
| 15 Days | 50 € |
| 30 Days | 100 € |
| Displacement | 60 € |
| Deposit | 150 € |
| Prices only for reservations for Internet | |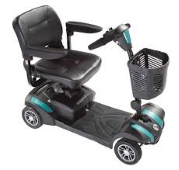 | | |
| --- | --- |
| Prices to hire | |
| Sale only | 2000 € |
| 2 years warranty | 2000 € |
| Deliviry 24h-72h | 2000 € |
| VAT included | 2000 € |
| Displacement | 60 € |
| Deposit | 0 € |
| Prices only for reservations for Internet | |