Torremolinos, morphologically or geologically spoken is divided in two types of very different lands: the plane and the mountainous one.
If you are lodged in the zone of beach, and its mobility is mainly going to be in the marine stroll of Playamar, the Bajondillo or the Carihuela, then it will be able to choose without problem the lowest range: scooter BH 1200 or, if at some time it wishes to raise some hill chooses scooter BH 1320
It considers the autonomy of the Scooter… if it thinks to use it all the day, will have to choose one more a higher range… If one lodges in center, and it only wishes to move by the center, also it will have to choose BH 1200, except for if it wishes to use scooter to lower to the beach.
Itself it is going to move inside the Hotel, does not doubt it: Scooter BH 1200 If on the contrary, it wishes to raise of the beach the Center, or to even visit the old helmet of the municipality, then its election is to scooter VH 1500.
It could would consider this one Scooter like the All-terrain ones of the Scooter Electrical. It is very good in autonomy, tractive force, and raises pending very inclined.
Hire Electric Scooter in Torremolinos
Hire Electric Scooter in Fuengirola
Hire Electric Scooter in Marbella
Hire Electric Scooter in Mijas - Costa
Hire Electric Scooter in Malaga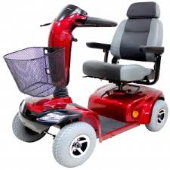 | | |
| --- | --- |
| Prices to hire | |
| 3 Days | 50 € |
| 7 Days | 100 € |
| 15 Days | 200 € |
| 30 Days | 380 € |
| Displacement | 30 € |
| Deposit | 50 € |
| Prices only for reservations for Internet | |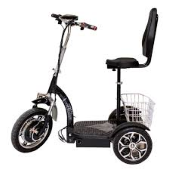 | | |
| --- | --- |
| Prices to hire | |
| Sale only | 799 € |
| 2 years warranty | 799 € |
| Deliviry 24h-72h | 799 € |
| VAT included | 799 € |
| Displacement | 30 € |
| Deposit | 0 € |
| Prices only for reservations for Internet | |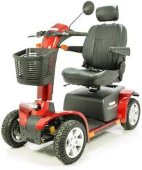 | | |
| --- | --- |
| Prices to hire | |
| Sale only | 3050 € |
| 2 years warranty | 3050 € |
| Deliviry 24h-72h | 3050 € |
| VAT included | 3050 € |
| Displacement | 30 € |
| Deposit | 0 € |
| Prices only for reservations for Internet | |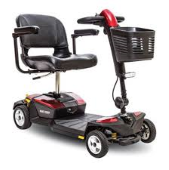 | | |
| --- | --- |
| Prices to hire | |
| Sale only | 1400 € |
| 2 years warranty | 1400 € |
| Deliviry 24h-72h | 1400 € |
| VAT included | 1400 € |
| Displacement | 30 € |
| Deposit | 0 € |
| Prices only for reservations for Internet | |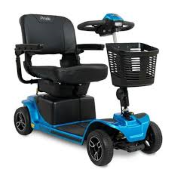 | | |
| --- | --- |
| Prices to hire | |
| Sale only | 1750 € |
| 2 years warranty | 1750 € |
| Deliviry 24h-72h | 1750 € |
| VAT included | 1750 € |
| Displacement | 30 € |
| Deposit | 0 € |
| Prices only for reservations for Internet | |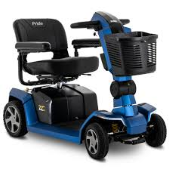 | | |
| --- | --- |
| Prices to hire | |
| Sale only | 2550 € |
| 2 years warranty | 2550 € |
| Deliviry 24h-72h | 2550 € |
| VAT included | 2550 € |
| Displacement | 30 € |
| Deposit | 0 € |
| Prices only for reservations for Internet | |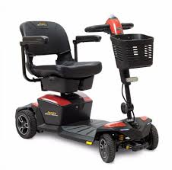 | | |
| --- | --- |
| Prices to hire | |
| Sale only | 1700 € |
| 2 years warranty | 1700 € |
| Deliviry 24h-72h | 1700 € |
| VAT included | 1700 € |
| Displacement | 30 € |
| Deposit | 0 € |
| Prices only for reservations for Internet | |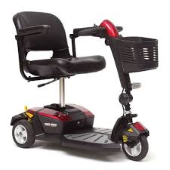 | | |
| --- | --- |
| Prices to hire | |
| Sale only | 1450 € |
| 2 years warranty | 1450 € |
| Deliviry 24h-72h | 1450 € |
| VAT included | 1450 € |
| Displacement | 30 € |
| Deposit | 0 € |
| Prices only for reservations for Internet | |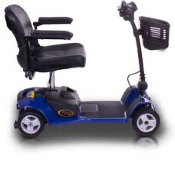 | | |
| --- | --- |
| Prices to hire | |
| Sale only | 1200 € |
| 2 years warranty | 1200 € |
| Deliviry 24h-72h | 1200 € |
| VAT included | 1200 € |
| Displacement | 30 € |
| Deposit | 0 € |
| Prices only for reservations for Internet | |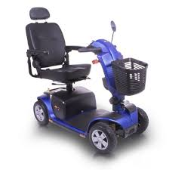 | | |
| --- | --- |
| Prices to hire | |
| Sale only | 2150 € |
| 2 years warranty | 2150 € |
| Deliviry 24h-72h | 2150 € |
| VAT included | 2150 € |
| Displacement | 30 € |
| Deposit | 0 € |
| Prices only for reservations for Internet | |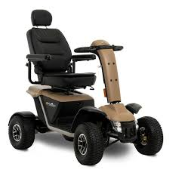 | | |
| --- | --- |
| Prices to hire | |
| Sale only | 4300 € |
| 2 years warranty | 4300 € |
| Deliviry 24h-72h | 4300 € |
| VAT included | 4300 € |
| Displacement | 30 € |
| Deposit | 0 € |
| Prices only for reservations for Internet | |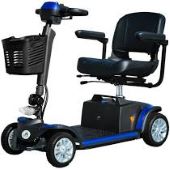 | | |
| --- | --- |
| Prices to hire | |
| Sale only | 1200 € |
| 2 years warranty | 1200 € |
| Deliviry 24h-72h | 1200 € |
| VAT included | 1200 € |
| Displacement | 30 € |
| Deposit | 0 € |
| Prices only for reservations for Internet | |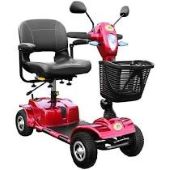 | | |
| --- | --- |
| Prices to hire | |
| Sale only | 1300 € |
| 2 years warranty | 1300 € |
| Deliviry 24h-72h | 1300 € |
| VAT included | 1300 € |
| Displacement | 30 € |
| Deposit | 0 € |
| Prices only for reservations for Internet | |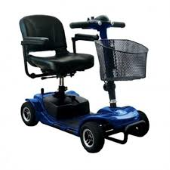 | | |
| --- | --- |
| Prices to hire | |
| Sale only | 1050 € |
| 2 years warranty | 1050 € |
| Deliviry 24h-72h | 1050 € |
| VAT included | 1050 € |
| Displacement | 30 € |
| Deposit | 0 € |
| Prices only for reservations for Internet | |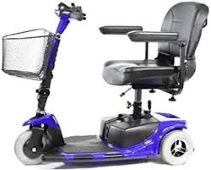 | | |
| --- | --- |
| Prices to hire | |
| Sale only | 1000 € |
| 2 years warranty | 1000 € |
| Deliviry 24h-72h | 1000 € |
| VAT included | 1000 € |
| Displacement | 30 € |
| Deposit | 0 € |
| Prices only for reservations for Internet | |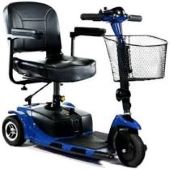 | | |
| --- | --- |
| Prices to hire | |
| Sale only | 1200 € |
| 2 years warranty | 1200 € |
| Deliviry 24h-72h | 1200 € |
| VAT included | 1200 € |
| Displacement | 30 € |
| Deposit | 0 € |
| Prices only for reservations for Internet | |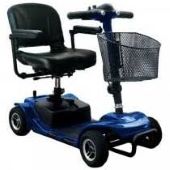 | | |
| --- | --- |
| Prices to hire | |
| Sale only | 1300 € |
| 2 years warranty | 1300 € |
| Deliviry 24h-72h | 1300 € |
| VAT included | 1300 € |
| Displacement | 30 € |
| Deposit | 0 € |
| Prices only for reservations for Internet | |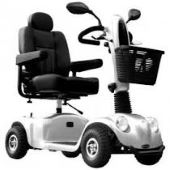 | | |
| --- | --- |
| Prices to hire | |
| Sale only | 1900 € |
| 2 years warranty | 1900 € |
| Deliviry 24h-72h | 1900 € |
| VAT included | 1900 € |
| Displacement | 30 € |
| Deposit | 0 € |
| Prices only for reservations for Internet | |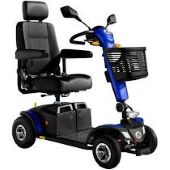 | | |
| --- | --- |
| Prices to hire | |
| Sale only | 1750 € |
| 2 years warranty | 1750 € |
| Deliviry 24h-72h | 1750 € |
| VAT included | 1750 € |
| Displacement | 30 € |
| Deposit | 0 € |
| Prices only for reservations for Internet | |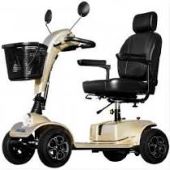 | | |
| --- | --- |
| Prices to hire | |
| Sale only | 1500 € |
| 2 years warranty | 1500 € |
| Deliviry 24h-72h | 1500 € |
| VAT included | 1500 € |
| Displacement | 30 € |
| Deposit | 0 € |
| Prices only for reservations for Internet | |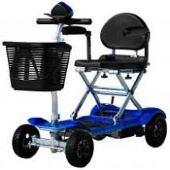 | | |
| --- | --- |
| Prices to hire | |
| Sale only | 1900 € |
| 2 years warranty | 1900 € |
| Deliviry 24h-72h | 1900 € |
| VAT included | 1900 € |
| Displacement | 30 € |
| Deposit | 0 € |
| Prices only for reservations for Internet | |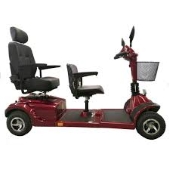 | | |
| --- | --- |
| Prices to hire | |
| Sale only | 2350 € |
| 2 years warranty | 2350 € |
| Deliviry 24h-72h | 2350 € |
| VAT included | 2350 € |
| Displacement | 30 € |
| Deposit | 0 € |
| Prices only for reservations for Internet | |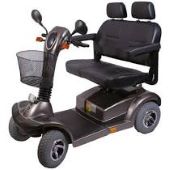 | | |
| --- | --- |
| Prices to hire | |
| Sale only | 2300 € |
| 2 years warranty | 2300 € |
| Deliviry 24h-72h | 2300 € |
| VAT included | 2300 € |
| Displacement | 30 € |
| Deposit | 0 € |
| Prices only for reservations for Internet | |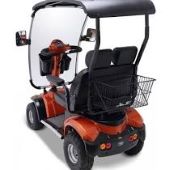 | | |
| --- | --- |
| Prices to hire | |
| Sale only | 3500 € |
| 2 years warranty | 3500 € |
| Deliviry 24h-72h | 3500 € |
| VAT included | 3500 € |
| Displacement | 30 € |
| Deposit | 0 € |
| Prices only for reservations for Internet | |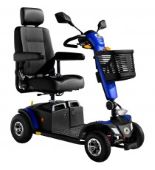 | | |
| --- | --- |
| Prices to hire | |
| Sale only | 3719 € |
| 2 years warranty | 3719 € |
| Deliviry 24h-72h | 3719 € |
| VAT included | 3719 € |
| Displacement | 30 € |
| Deposit | 0 € |
| Prices only for reservations for Internet | |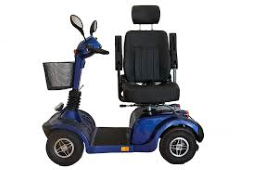 | | |
| --- | --- |
| Prices to hire | |
| Sale only | 1800 € |
| 2 years warranty | 1800 € |
| Deliviry 24h-72h | 1800 € |
| VAT included | 1800 € |
| Displacement | 30 € |
| Deposit | 0 € |
| Prices only for reservations for Internet | |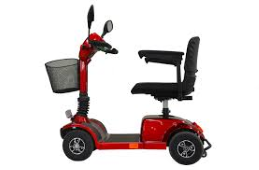 | | |
| --- | --- |
| Prices to hire | |
| Sale only | 1350 € |
| 2 years warranty | 1350 € |
| Deliviry 24h-72h | 1350 € |
| VAT included | 1350 € |
| Displacement | 30 € |
| Deposit | 0 € |
| Prices only for reservations for Internet | |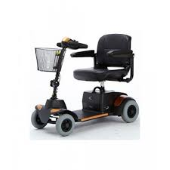 | | |
| --- | --- |
| Prices to hire | |
| Sale only | 1300 € |
| 2 years warranty | 1300 € |
| Deliviry 24h-72h | 1300 € |
| VAT included | 1300 € |
| Displacement | 30 € |
| Deposit | 0 € |
| Prices only for reservations for Internet | |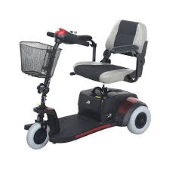 | | |
| --- | --- |
| Prices to hire | |
| Sale only | 1300 € |
| 2 years warranty | 1300 € |
| Deliviry 24h-72h | 1300 € |
| VAT included | 1300 € |
| Displacement | 30 € |
| Deposit | 0 € |
| Prices only for reservations for Internet | |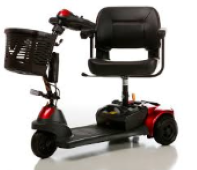 | | |
| --- | --- |
| Prices to hire | |
| Sale only | 1150 € |
| 2 years warranty | 1150 € |
| Deliviry 24h-72h | 1150 € |
| VAT included | 1150 € |
| Displacement | 30 € |
| Deposit | 0 € |
| Prices only for reservations for Internet | |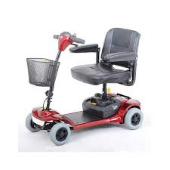 | | |
| --- | --- |
| Prices to hire | |
| Sale only | 1150 € |
| 2 years warranty | 1150 € |
| Deliviry 24h-72h | 1150 € |
| VAT included | 1150 € |
| Displacement | 30 € |
| Deposit | 0 € |
| Prices only for reservations for Internet | |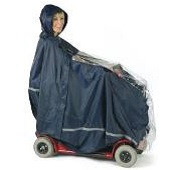 | | |
| --- | --- |
| Prices to hire | |
| 3 Days | 10 € |
| 7 Days | 20 € |
| 15 Days | 30 € |
| 30 Days | 50 € |
| Displacement | 30 € |
| Deposit | 50 € |
| Prices only for reservations for Internet | |
| | |
| --- | --- |
| Prices to hire | |
| 3 Days | 3 € |
| 7 Days | 7 € |
| 15 Days | 15 € |
| 30 Days | 30 € |
| Displacement | 30 € |
| Deposit | 20 € |
| Prices only for reservations for Internet | |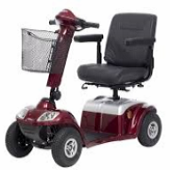 | | |
| --- | --- |
| Prices to hire | |
| 3 Days | 30 € |
| 7 Days | 60 € |
| 15 Days | 120 € |
| 30 Days | 230 € |
| Displacement | 30 € |
| Deposit | 50 € |
| Prices only for reservations for Internet | |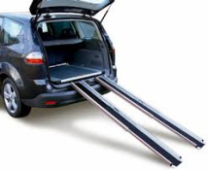 | | |
| --- | --- |
| Prices to hire | |
| 3 Days | 10 € |
| 7 Days | 25 € |
| 15 Days | 40 € |
| 30 Days | 80 € |
| Displacement | 30 € |
| Deposit | 100 € |
| Prices only for reservations for Internet | |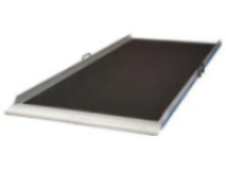 | | |
| --- | --- |
| Prices to hire | |
| 3 Days | 10 € |
| 7 Days | 25 € |
| 15 Days | 40 € |
| 30 Days | 80 € |
| Displacement | 30 € |
| Deposit | 100 € |
| Prices only for reservations for Internet | |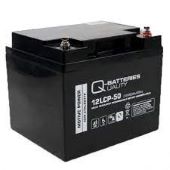 | | |
| --- | --- |
| Prices to hire | |
| Sale only | 191 € |
| Sale only | 191 € |
| Sale only | 191 € |
| Sale only | 191 € |
| Displacement | 30 € |
| Deposit | 0 € |
| Prices only for reservations for Internet | |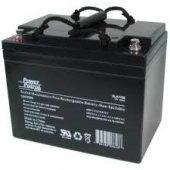 | | |
| --- | --- |
| Prices to hire | |
| Sale only | 116 € |
| Sale only | 116 € |
| Sale only | 116 € |
| Sale only | 116 € |
| Displacement | 30 € |
| Deposit | 0 € |
| Prices only for reservations for Internet | |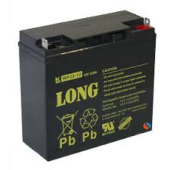 | | |
| --- | --- |
| Prices to hire | |
| Sale only | 116 € |
| Sale only | 116 € |
| Sale only | 116 € |
| Sale only | 116 € |
| Displacement | 30 € |
| Deposit | 0 € |
| Prices only for reservations for Internet | |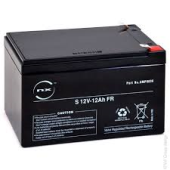 | | |
| --- | --- |
| Prices to hire | |
| Sale only | 55 € |
| Sale only | 55 € |
| Sale only | 55 € |
| Sale only | 55 € |
| Displacement | 30 € |
| Deposit | 0 € |
| Prices only for reservations for Internet | |
> Mobilityscooter Md. S III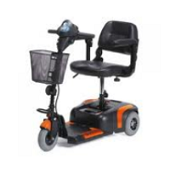 | | |
| --- | --- |
| Prices to hire | |
| 3 Days | 10 € |
| 7 Days | 30 € |
| 15 Days | 60 € |
| 30 Days | 120 € |
| Displacement | 30 € |
| Deposit | 50 € |
| Prices only for reservations for Internet | |
> Mobilityscooter Md. XXL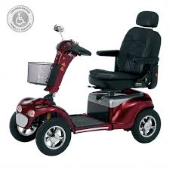 | | |
| --- | --- |
| Prices to hire | |
| 3 Days | 60 € |
| 7 Days | 120 € |
| 15 Days | 220 € |
| 30 Days | 400 € |
| Displacement | 30 € |
| Deposit | 50 € |
| Prices only for reservations for Internet | |
> Mobilityscooter Md. M III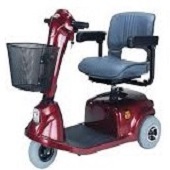 | | |
| --- | --- |
| Prices to hire | |
| 3 Days | 30 € |
| 7 Days | 70 € |
| 15 Days | 150 € |
| 30 Days | 250 € |
| Displacement | 30 € |
| Deposit | 50 € |
| Prices only for reservations for Internet | |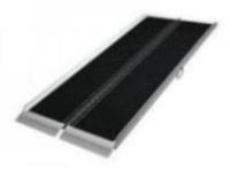 | | |
| --- | --- |
| Prices to hire | |
| 3 Days | 10 € |
| 7 Days | 25 € |
| 15 Days | 40 € |
| 30 Days | 80 € |
| Displacement | 30 € |
| Deposit | 100 € |
| Prices only for reservations for Internet | |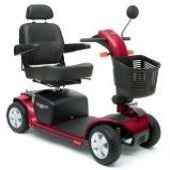 | | |
| --- | --- |
| Prices to hire | |
| 3 Days | 40 € |
| 7 Days | 80 € |
| 15 Days | 160 € |
| 30 Days | 260 € |
| Displacement | 30 € |
| Deposit | 50 € |
| Prices only for reservations for Internet | |
> Mobilityscooter and ramp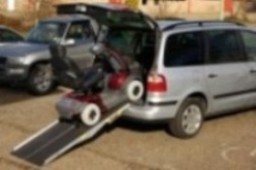 | | |
| --- | --- |
| Prices to hire | |
| 3 Days | 60 € |
| 7 Days | 110 € |
| 15 Days | 200 € |
| 30 Days | 330 € |
| Displacement | 30 € |
| Deposit | 100 € |
| Prices only for reservations for Internet | |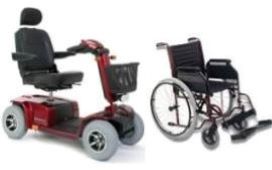 | | |
| --- | --- |
| Prices to hire | |
| 3 Days | 50 € |
| 7 Days | 90 € |
| 15 Days | 170 € |
| 30 Days | 280 € |
| Displacement | 30 € |
| Deposit | 100 € |
| Prices only for reservations for Internet | |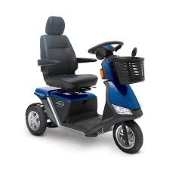 | | |
| --- | --- |
| Prices to hire | |
| Sale only | 3350 € |
| 2 years warranty | 3350 € |
| Deliviry 24h-72h | 3350 € |
| VAT included | 3350 € |
| Displacement | 30 € |
| Deposit | 0 € |
| Prices only for reservations for Internet | |
> Mobilityscooter Md. M T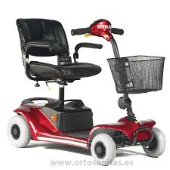 | | |
| --- | --- |
| Prices to hire | |
| 3 Days | 30 € |
| 7 Days | 60 € |
| 15 Days | 120 € |
| 30 Days | 230 € |
| Displacement | 30 € |
| Deposit | 50 € |
| Prices only for reservations for Internet | |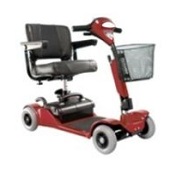 | | |
| --- | --- |
| Prices to hire | |
| 3 Days | 20 € |
| 7 Days | 40 € |
| 15 Days | 80 € |
| 30 Days | 150 € |
| Displacement | 30 € |
| Deposit | 50 € |
| Prices only for reservations for Internet | |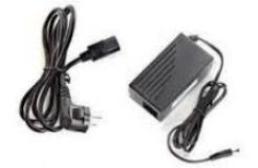 | | |
| --- | --- |
| Prices to hire | |
| 3 Days | 20 € |
| 7 Days | 30 € |
| 15 Days | 50 € |
| 30 Days | 100 € |
| Displacement | 30 € |
| Deposit | 150 € |
| Prices only for reservations for Internet | |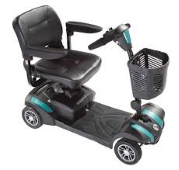 | | |
| --- | --- |
| Prices to hire | |
| Sale only | 2000 € |
| 2 years warranty | 2000 € |
| Deliviry 24h-72h | 2000 € |
| VAT included | 2000 € |
| Displacement | 30 € |
| Deposit | 0 € |
| Prices only for reservations for Internet | |